Principal: Steve Williams
Assistant Principal: Erin Ipock
29732 Wiregrass School Road
Wesley Chapel, FL 33543
Phone: 813.346.0700
School Hours
Office: 8:00 – 4:30
Students: 9:40 – 3:50
Staff Shoutout!
Did one of our staff members make your day? Tell us who!
Order Celebration Items
Order items for birthdays or other class celebrations from our school Cafeteria. 
Have a Question?
First check our FAQ
Become an Approved Volunteer
Ms. Elam is an excellent educator and shows true interest for her students. She provides me complete information about my daughter in the PT conferences and answers all questions or concerns extremely fast wether is via email, school binder, etc. I very grateful for having her be my daughter's teacher and wish her the best in the coming years at WRES.
J. Ramirez
25 Limited Edition Art Hmas Toowoomba
Hmas Toowoomba - Limited Edition Art (25)
25 Limited Edition Art Hmas Toowoomba Limited Edition Art 25 Hmas Toowoomba Limited Edition Art 25 Hmas Toowoomba Limited Edition Art Hmas Toowoomba 25 25 Limited Edition Art Hmas Toowoomba
Subcategories: Art/Other Art,25 Hmas Toowoomba Limited Edition Art,5" x 12,: Listed by Self-Representing Artist,Subject: ROYAL NAVY SHIPS,Type/ Media: Mixed Media,Style: Photomontage Realism,Size: A3,Original/ Repro: Quality Printing with Hand Finished Embellishments,Self-Representing Artist,Brief introduction: Artwork is mounted on high quality gallery matting,nostalgic scenes from the past,Product name : HMAS TOOWOOMBA - LIMITED EDITION ART (25),Overall Size including mount 50cm x 40cm (20" x 16" approx),5" approx),25 Limited Edition Art Hmas Toowoomba,Model: eHbqdMXB-05160830-907075575,Art Size 42cm x 30cm (17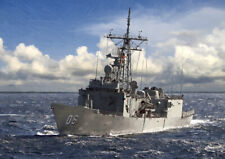 Shout Out to Mrs. Coker for all the great things she did for our daughter!
E. Al Sawah
Ms. K is so kind and I can always count on her to make my day.
A. Porter
We are so thankful for Mrs. Garcia! She is a fabulous Kindergarten teacher and GOTR Coach. She keeps us informed in a timely manner, loves the kiddos, and is a great support to all of us. Muchas Gracias!
J. Torres
Mrs. Hawkins creates a great environment for her kids. My son is loving school and is so excited about all he's learning. So grateful for Mrs. Hawkins and all of the great teachers at WRES!
R. Smith
Ms. Laukat is a nice person. Mrs. O'Connell is fun and nice. Mrs. Lotz is organized and fun.
A. Porter
Mrs. Olds had the best treatment for a new student we have ever seen. She took the time to explain things, wrote a very nice welcome email and is very dedicated to let not only the student, but the family be at ease.
P. Delmotte
My son has excelled more in reading than he ever has. He is eager and determined to get on level and I can't thank Mrs. Blanco enough for encouraging him to reach that goal.
G. Milea